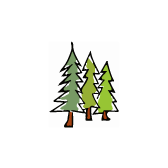 Best Wholesale Hardwood Lumber
San Marcos Hardwood Lumber's management has been in the wholesale hardwood lumber industry for over 30 years at this location. We are a company that genuinely cares about your needs. Be it hardwood lumber, plywood, laminates, veneers, hardware, or related building supplies, we've got you covered. We always prioritize our customers and their requirements more than anything else.
We deliver your orders quickly and efficiently anywhere across Southern California. Additionally, we also provide customized milling to help you get the desired results.
We stock a wide range of materials in our warehouse inventory and if you need something that's unusual and not readily available, we'll do our best to get it for you quickly and efficiently.
We'll treat you right!
Our success depends upon your success.
We Work with Integrity
San Marcos Hardwood Lumber has been in the business for more than three decades. We are friendly and welcoming to each and every one of our customers. We believe in going the extra mile to build true and strong relationships with our customers. Our service philosophy is driven by your business needs. When you win, we succeed.
If we don't have it in our stock, we can get it for you.

Just In: New shipment from Urban Lumber